Journal
"Birget; a portrait of a process" by Andreas Daugstad Leonardsen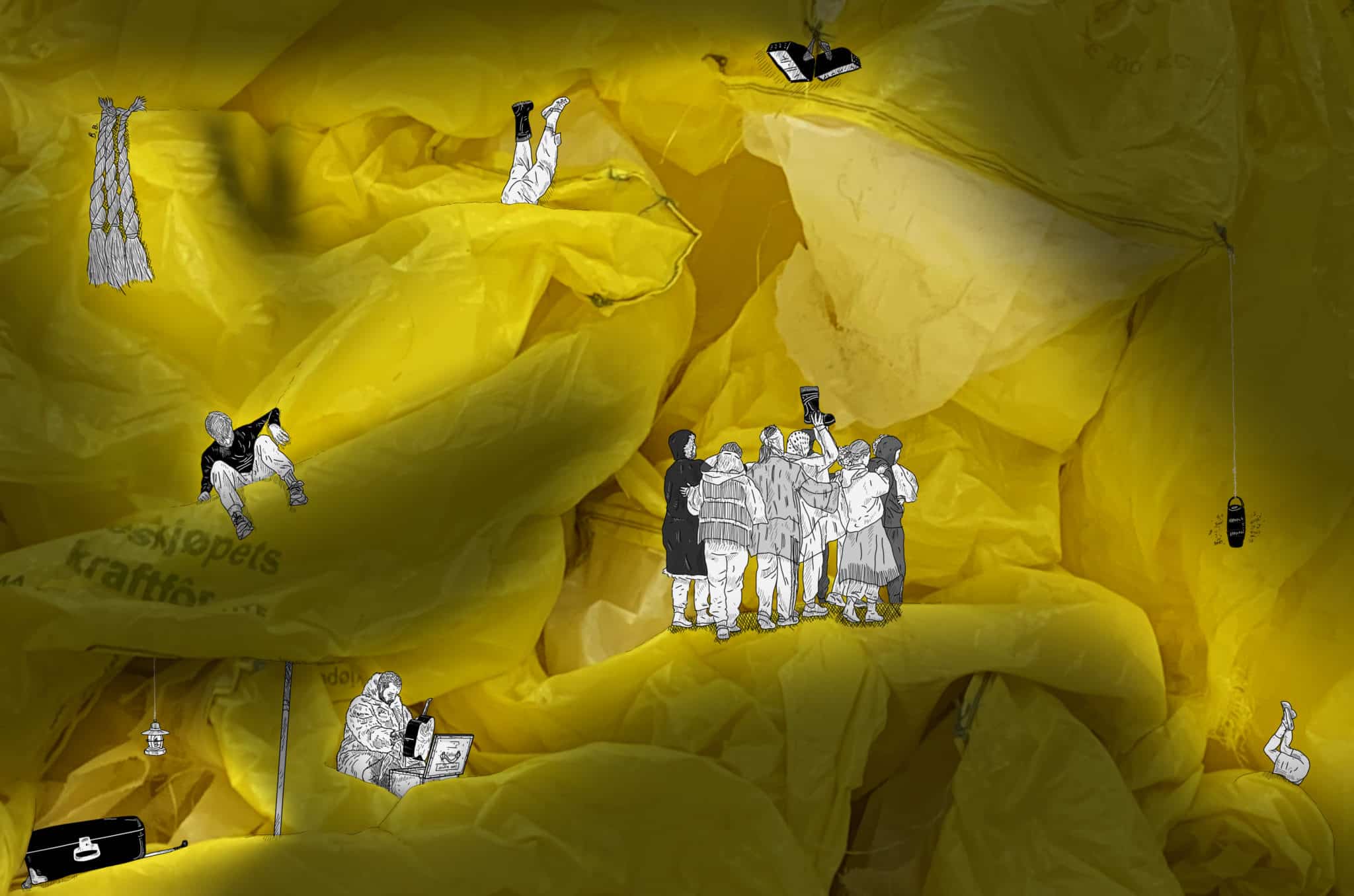 As an extension of the piece BIRGET; ways to deal, ways to heal, Carte Blanche, Elle Sofe Sara and Joar Nango engaged the sami documentarymaker Andreas Leonardsen.
By documenting and making visible the exchanges between the guest artists and the company, reflections and discoveries are shared, and gives the audience an opportunity to experience the human, social, political and artistic dimension of the performance process.
The docucumentary has its premiere during Bergen International Festival 1st of june at 18:00 at Kulturhuset in Bergen. A second screening will also take place at 20:00. The screenings are free.