---
About Carte Blanche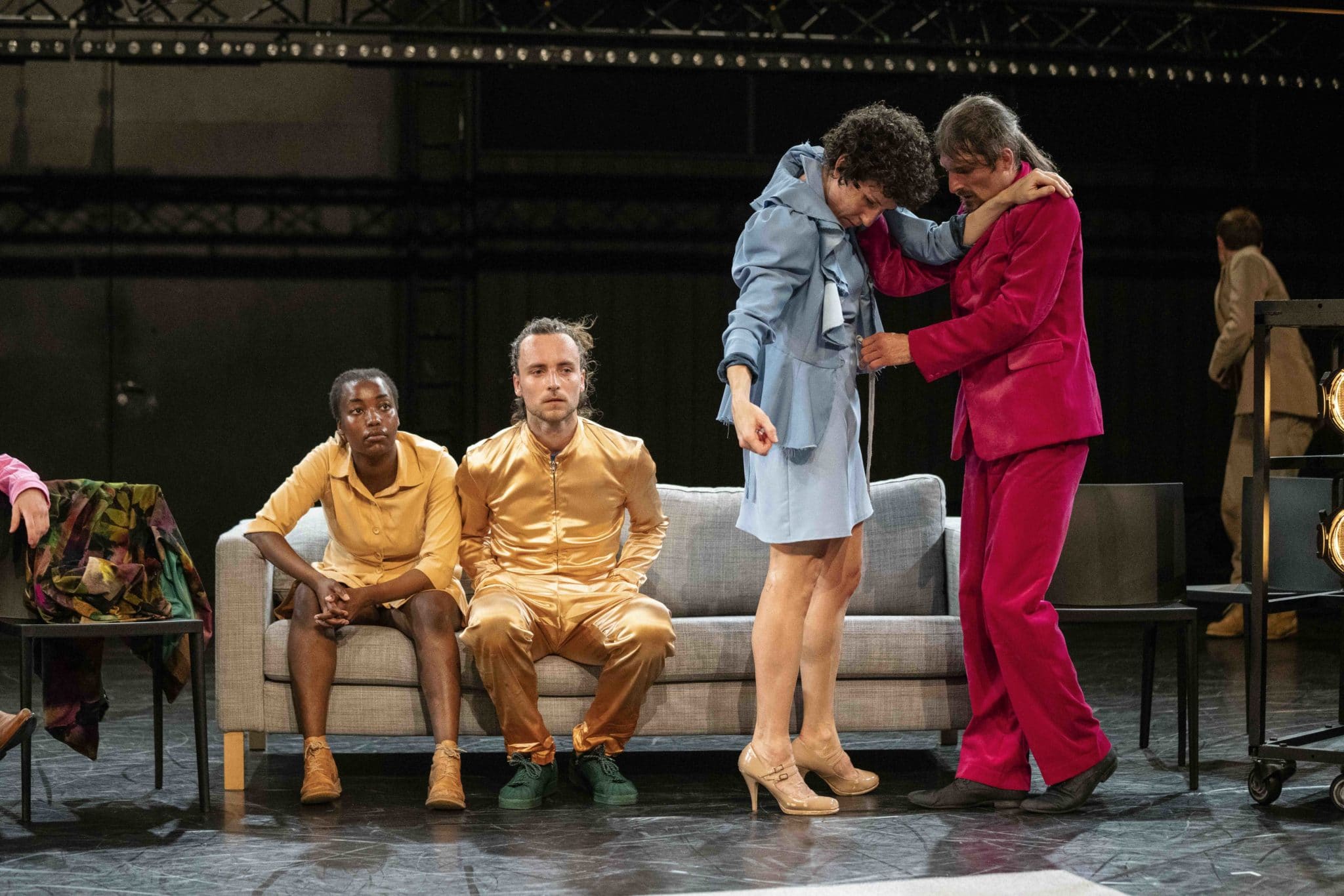 Established in Bergen in 1989 and with its home base in Studio Bergen, which is the company's production facility and home stage, Carte Blanche tours in Norway and internationally throughout the year.
The ensemble consists of 14 dancers from all over the world. Each season, two to three new performances are produced in collaboration with new talents, well-known, and relevant choreographers. These and previously produced performances make up the company's repertoire.
Carte Blanche gives artists the opportunity to grow. The Norwegian National Company for Contemporary Dance creates an exciting and unique repertoire, which supports the company's goal of being a forerunner for innovation, presentation and development of contemporary dance, both in Norway and abroad.
Ownership
Carte Blanche AS is owned and funded by the Ministry of Culture, Vestland County Council and the City of Bergen.
Studio Bergen
Nøstegaten 119
5011 Bergen, Norway
Administration
E-mail
The Board
Chairperson
Per-Harald Nilsson
Deputy Chairperson
Suzanne Bjørneboe
Board members
Svein Halleraker
Tord Karstein Rønning Krogtoft
Anne-Grete Strøm-Erichsen
Kine Bratli Dale
Employee Representative
Irene Vesterhus Theisen
Observer for the Employees
Gunnar Innvær
Deputy Board Members
1. Adam Cziboly
2. Elizabeth Toft Erichsen
3. Chiku Ali
4. Employee Representative (alternate) Aslak Aune Nygård
5. Employee Observer (alternate) Indrani Balgobin
---
Corporate Social Responsibility guidelines for Carte Blanche
Corporate Social Responsibility (CSR) guidelines for Carte Blanche
Carte Blanche's Corporate Social Responsibility (CSR) guidelines are based on the UN Sustainable Development Goals.
Promote quality of life for all
Through its artistic productions and presentations, Carte Blanche shall contribute to increased quality of life for as many audience members as possible, regardless of age, cultural, educational or financial background.
Ensure inclusive quality education and promote lifelong learning opportunities for all
Carte Blanche shall contribute to raising the cultural competence of children and young people and raise awareness and appreciation of cultural diversity and culture's contributions to sustainable development.
Achieve gender equality and empower all women and girls
Carte Blanche shall actively promote gender equality and equal opportunities for being appointed to senior positions at all levels of the company's decision-making processes.
Promote decent work
Carte Blanche shall ensure decent work for all employees and contract employees, with an emphasis on creativity, innovation and diversity.
The company shall comply with statutory and tariff regulations and promote a safe and secure working environment for all employees and contract employees.
Promote sustainable industrialisation and foster innovation
Carte Blanche shall work to ensure more efficient and better utilisation of recourses in the company's day-to-day operations, artistic production and tour activities.
The company shall facilitate professional development both internally and externally.
Reduce inequality
Carte Blanche shall work to ensure equal opportunities for all, both in relation to its own employees and, in particular, the company's audience work.
Promote an inclusive and safe society
In all its activities, Carte Blanche shall promote an inclusive and safe society, with particular emphasis on art and culture's ability to promote social development.
Ensure sustainable consumption and production
Carte Blanche shall focus on sustainable consumption in all parts of the company's operations, including performance productions and tour activities, by working to reduce waste through recycling and reuse where possible.
Combat climate change
Through its activities, Carte Blanche shall work to mitigate and reduce climate change by strengthening internal knowledge and making active endeavours to reduce the enterprise's climate footprint.
Build accountable and inclusive institutions
Carte Blanche shall work to counter all forms of corruption and bribery, and develop a well-functioning, responsible and transparent organisation at all levels.
The company shall have responsive, inclusive and representative decision processes at all levels that ensure opportunities for co-determination.
Revitalise the global partnership for sustainable development
Carte Blanche shall contribute to strengthened global cooperation through its choice of partners and forms of collaboration, with particular emphasis on the expressions of the art of dance across cultural divides and language barriers.
---
Annual Reports & Statutes
Protocols General Assembly
---
Practical information about Studio Bergen
Info about ticket purchases for performances in Studio Bergen
Tickets for performances in Studio Bergen can be found at carteblanche.no. For other ticket inquiries: billett@ncb.no.
On performance days the ticket desk is open one hour before the start of the performance.
Studio Bergen
Carte Blanche's home base is in Studio Bergen, Nøstegaten 119. The seating capacity in Studio Bergen is +/- 160 spectators.
Parking
The nearest car park is Klostergarasjen. Unfortunately, there are no parking spaces outside our premises.
People with reduced mobility and people with wheelchairs
There is a possibility for wheelchair seating in Studio Bergen. The stage and all facilities are located at street level. We have a limited number of wheelchair spaces, please contact us for questions about wheelchair space and companions at billett@ncb.no. When you get to the show; tell the audience hosts and we will help you to your place.
Companion
If you have an official travel companion certificate, we offer a free ticket to the holder.
Discounts
We have discounts for children and young people under the age of 20, students, pensioners and subscribers of Bergens Tidende. See our website for price information or send a request to billett@ncb.no.
Group ticket
We offer group discounts to groups over 10 people. Contact us at billett@ncb.no for price quotes and bookings.
Refunds or exchange of ticket
Purchased tickets are non-refundable, with the exception of cancellation and in cases of an unscheduled change in the performance date. Contact us at billett@ncb.no.