Journal
Carte Blanche has become a climate partner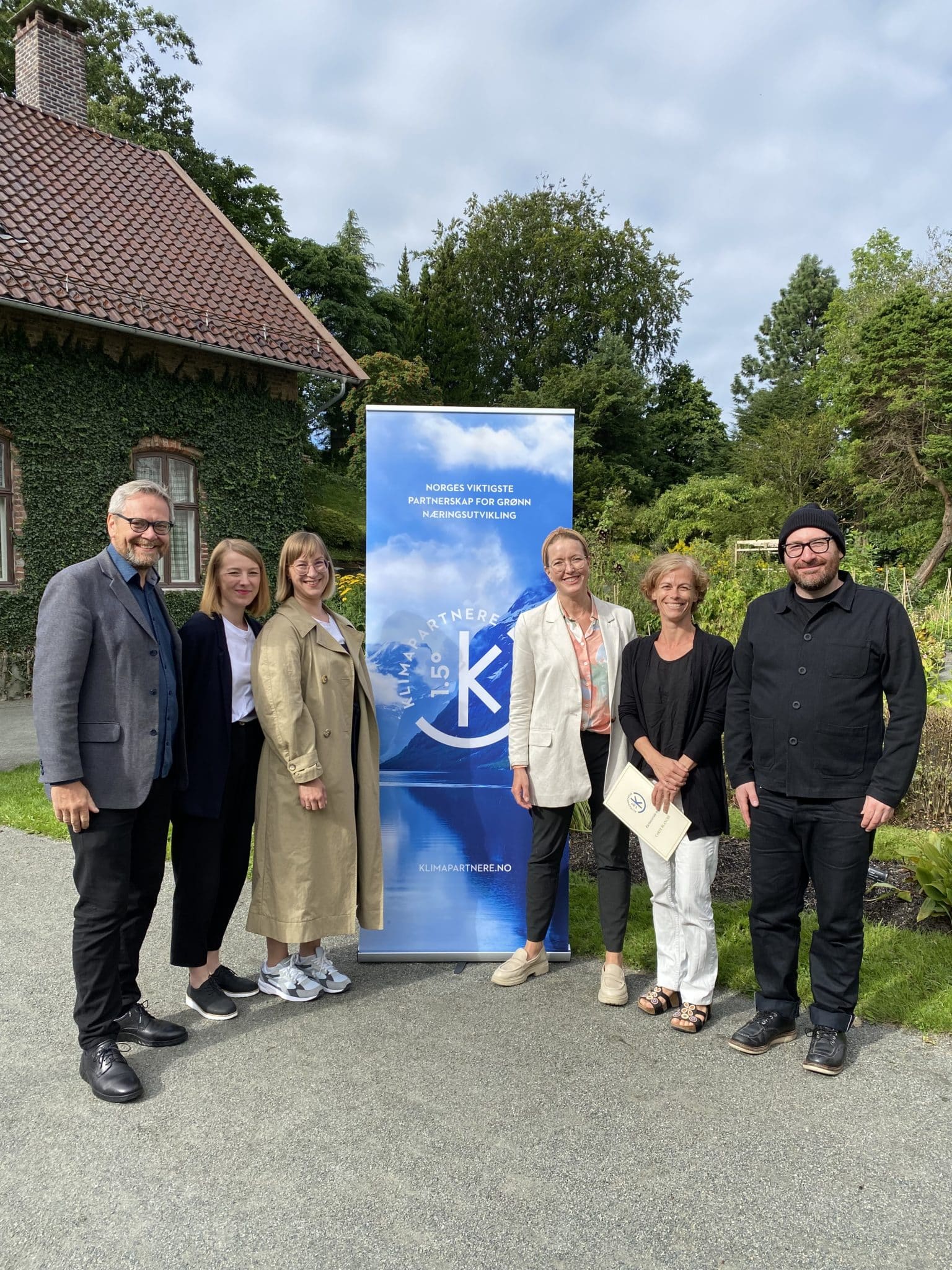 Carte Blanche is Klimapartnere Vestland's newest partner. The event was celebrated with a signing breakfast at the museum square on Nygårshøyden on Monday, 29 August.
Klimapartnere ensures emission reduction and green value creation through close collaboration across the private and public sectors. Great results are created by sharing knowledge and focusing on solutions. Together with their partners, they are leading the way.
Climate partners are closely involved in regions throughout Norway, with over 300 partners. The partnerships work according to the same method and collaborate crosswise.
Climate partners' main goal is to reduce greenhouse gas emissions and stimulate green social and business development. We achieve this through committed and structured cooperation.
Find out about the climate partner method and read about signing the agreement here (in Norwegian).