Journal
TEXT: We look forward to an eventful dance autumn!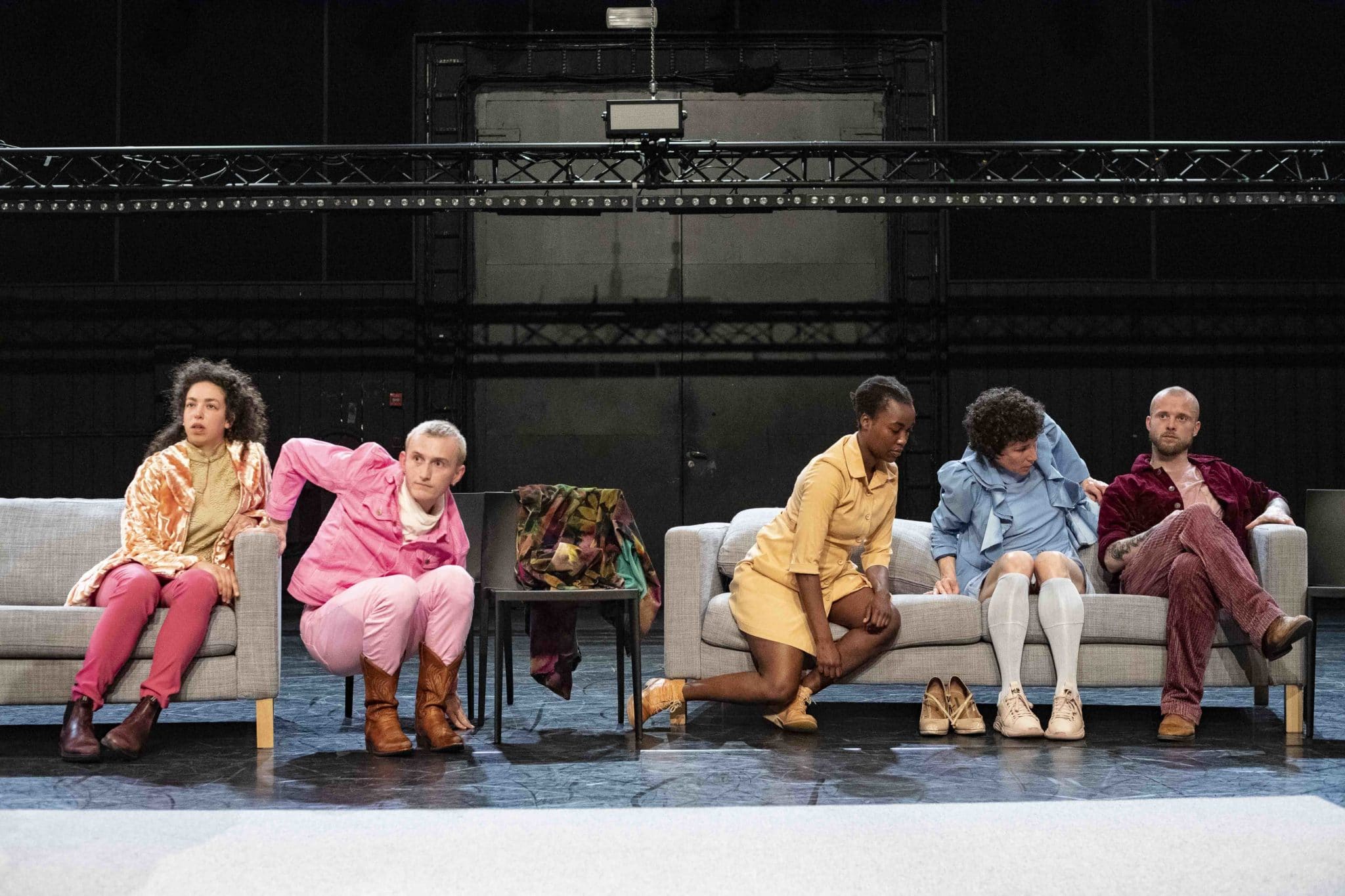 As we now close down for the summer holidays, we can look back on a demanding but rewarding year, at the same time as we look forward to an eventful dance autumn.
A demanding but rewarding season
The 2020/2021 season was a year that was difficult for many. The restrictions locally and nationally meant that our meetings with the public were less frequent than we had hoped for when we entered the summer of 2020.
Nevertheless, we have managed to keep our activity up with the help of alternative ways of meeting our audience. In our annual report, you can see what we we had planned to do, what we couldn't make happen, but also everything we managed to do in a challenging situation. You can find our annual report here .
But after all, there were some highlights from the fall that were worth taking with us into the dark winter months. Nororoca was performed during Bodø Biennale and BIT-Teatergarasjens Oktoberdans here in Bergen. At the end of November, we got to travel to Trondheim and carry out a sort of mini-festival in Rosendal Teater, where the company's dancers and technicians showed some of their co-productions in connection with two performances of Nororoca .
A Bergen audience starved for performing arts also had the pleasure of a reunion with Soufflette by François Chaignaud. The successful show was supposed to tour Europe, but instead received a much wanted reprise at home to the great delight of our local audience.
It gave us hope that the dance-spring of 2021 could be different.
A hopeful spring with a slow beginning
However, the spring season started slowly: A planned winter tour in Norway had to be canceled due to the lockdown in Bergen, and the first week of performances of SOLIDS in Bergen also had to be canceled when the measures were tightened a few days before the planned premiere. To make up for our physical absence, we made both a video about the performance and an artist talk with artist Pedro Gómez-Egaña, the KODE museums' director Petter Snare and artistic director Annabelle Bonnéry. You can watch the conversation here and the video WALLS about SOLIDS you can watch here
Luckily, we got the go-ahead to play the second week. And with good infection routines, keeping distance, hand sanitizer and face masks – and everything else that goes with a show in the middle of a pandemic – it became a wonderful and long-awaited reconnection with our audience.
We managed to perform in Sandnes kulturhus and Kimen in Stjørdal, with Nororoca and Øy, respectively. before Easter. After Easter we understood that fate of the rest of the spring season and large parts of the autumn would rest on whether two Canadians were allowed to land in Bergen . With a brand new application process for foreign culture sector workers, for which we are eternally grateful, choreographer Frédérick Gravel and choreography assistant Jamie Wright made it into quarantine safely in Bergen.
With a premiere one week later than planned during the Bergen Festival, and really by the skin of our teeth, we finally managed to present But Then, We'll Disappear (I'd Prefer Not To) to our audience – and our fall tour was saved.
Strong and touching encounters before the summer
After three performances during the Festival, the trip went to Oslo where SOLIDS was stood for four days in Dansens Hus. Back in Bergen, the stage was set for some very special performances for Christiegården and Tveiterås school in collaboration with Festivalkollektivet. We've nearly never experienced such a lively atmosphere in Studio Bergen as we did then! You can see more about this meeting her a >.
But Then, We'll Disappear (I'd Prefer Not To) was also performed during the Arctic Arts Festival in Harstad. Both before and after this, we played Flekker in kindergartens and an outdoor version of Øy in care centers and nursing homes several times in the Bergen area. Happy encounters that we hope to have more of in the future .
An eventful dance autumn
Now we look forward to an autumn where we will again play in Bergen, in Norway and in Europe. Cities such as Stavanger, Trondheim, Oslo, Bruges, Forbach and Paris are on the itinerary. We cross our fingers for a dance autumn that is more similar to the dance autumns of the past.
Happy summer to you from all of us in Carte Blanche!