Journal
WORKSHOP – Contact improvisation Pool med Carte Blanche – Spring 2023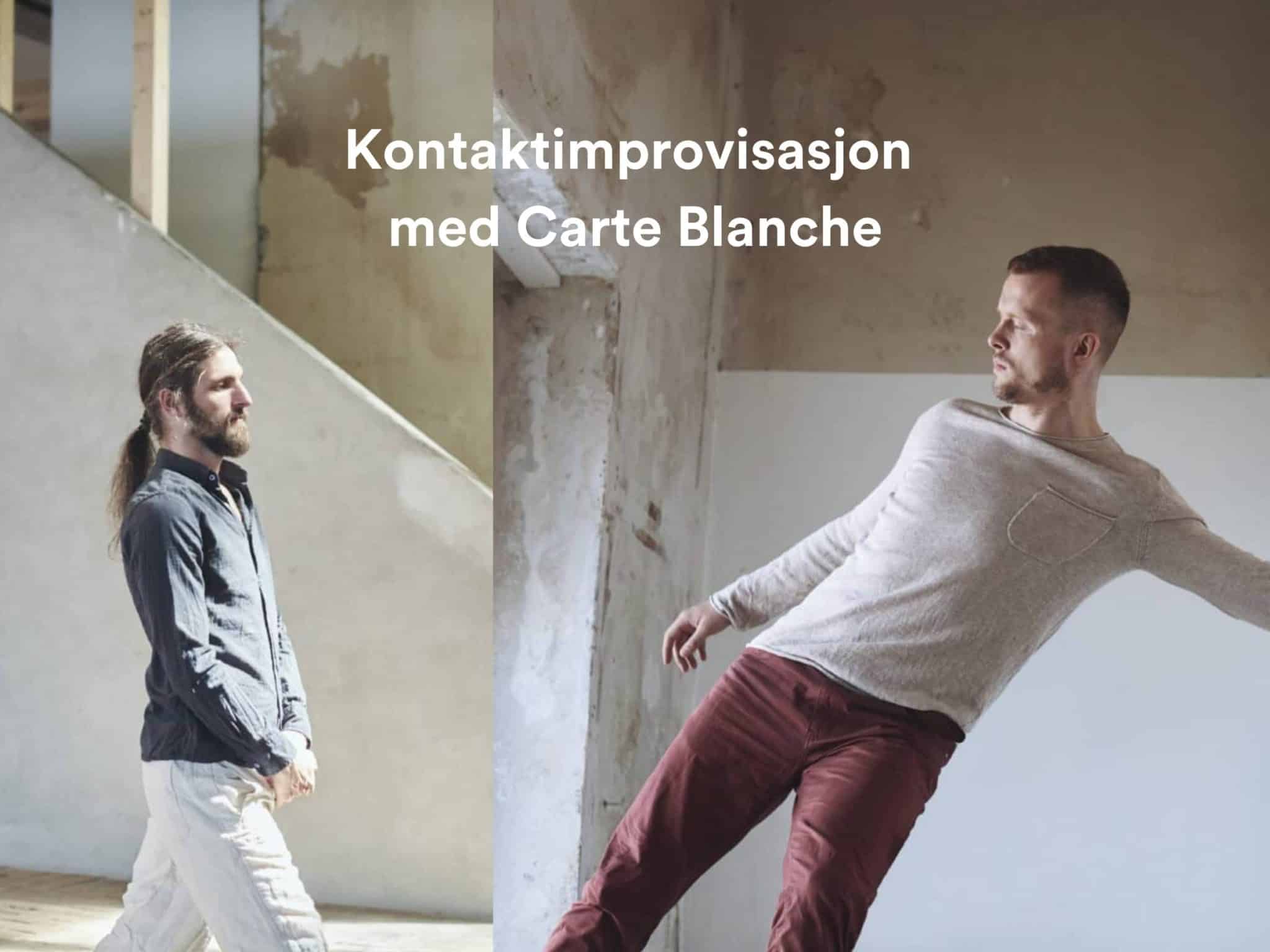 Contact Improvisation Pool is a Carte Blanche program of regular contact improvisation workshops and jam sessions for families, beginners, and professionals in Bergen.
The program is intended to facilitate events that will develop the existing CI community in Bergen and promote contact improvisation in our society as a method of creative activity for everyone
Dates for this spring: Sundays 29.01, 26.02, 26.03, 30.04 & 28.05
Schedule:
12.00-13.15 Workshops for families with kids 7-11yo
Price: 100 NOK
14:00-15.30 Open class
Price: 200 NOK
16.00-18.00 Jam session
Price: Free
Workshops and jams are led by Ewa and Dawid Lorenc, and Adrian Bartczak.
1) Workshop for families with kids 7-11yo
Contact Pool for families invites children and their parents to experience the magic of movement. CI can provide children with tools and skills for personal and independent development. It explores imagination, flexibility, coordination, agility, balance, humor, and attentiveness to a broad range of sensations. CI encourages channeling different emotions into a physical experience in an atmosphere of freedom and the joy of being active. It strengthens the child's sense of competence.
Price: 100 NOK per participant
2) Open class of Contact Improvisation (from 16 yo)
Contact improvisation (CI) is a form of improvised dancing that involves exploring one's body in relation to others by using the fundamentals of sharing weight, touch, and movement awareness.
The goal of workshops is a better understanding of each other's bodies by extending sensitivity and self-awareness. With the pure joy of the body in motion, we will explore our consciousness by investigating ideas like gravity, connection, points of contact, constant observation, risk-taking, falls and landings, lifts and throws.
Price: 200 NOK per participant
3) Contact Impro Jam (open for all)
Jam is a dynamic and open form of practicing contact improvisation. Sometimes the space of the jam is filled with music and sometimes the dance takes place in concentration and silence. The characteristic feature of Contact JAMs is freedom. You can start or end the dance at any time, or decide to participate in an observer role.
Price: This part of the program is free if you have attended the Open Class of Contact Improvisation. Otherwise 100 NOK